Christian Aid is Focusing on Kenya this year
<![if !vml]>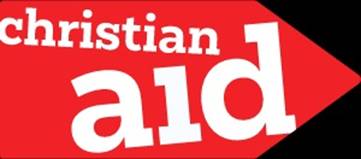 <![endif]>
Due to the annual door to door collection not able to take place this year, we have -
The Challenge! ..... to Walk to Kenya.
From our Messy Church
Sponsor the members and friends of Fulwood Methodist Church to walk for the time it would take to walk to Kenya.
The money will go to the Christian Aid appeal this year.
As you engage in your daily exercise over the next few weeks or even walk round the garden or house make a record of how long you have been walking for, (some people may not be able to work out how far they have walked) or how far you have cycled or run. (People who run or cycle are much more likely to know the distance!).
The Walk from Preston to Kenya would take you 1973 hours approximately.
To take part
Send us your times to email walktokenya@gmail.com
Text or phone 07770359971 and leave a message.
You should include
The mode of travel and time ie, 15 min walk, 12 mile cycle
If you wish, your name, and we can work out how many people took part and thank you at the end.
Also, if you are a member of Messy Church, who are promoting the event, please add MC.

We aim to reach Kenya by the next Messy Church on the 7th July (or before that if you're enthusiastic !!)

To sponsor the Walk to Kenya

Go to Just giving page www.justgiving.com/fundraising/Fulwood-Methodist-Church

For people not on line – text or leave a voice message to 07770359971 with your name and the gift amount.
We will keep a sponsor sheet and you can pay at the end. If you want to Gift Aid, we would need your address and indication that this is what you want to do,
or put it in a labelled envelope and put it through the Manse door, 85 Victoria Road.

For the mathematicians among you, yes we know that you cannot walk on water.

We are assuming that an average walking speed is 3 mile an hour.
Running 6 miles an hour and cycling 12 miles an hour.