Brenda Heaton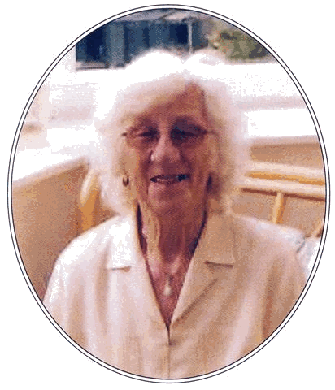 Brenda was born in Blackburn and went to St. Stephenís School then Blackburn Technical College. She had known Jeffrey a long time as they went to the same Sunday School. On a visit to the youth club, Aunty Mary asked Jeffrey if he would take Brenda home. He invited her to the pictures and the rest, as they say, is history. They married at Derby St Methodist Church in 1959.
Brenda worked at Mullards in Blackburn, up to having Mark, then Elaine and Gary. She then worked as a cashier in various places most of her life. Here she met Anne Wright who became a life-long friend.
For a time Jeff and Brenda had a newsagents and sweet shop. She enjoyed baking, particularly jam cake and scones. Bowling was a skill she acquired and she joined Leyland Bowling Club where she was President in 2004. She was competitive and therefore delighted when she won Presidentís Day
Brenda enjoyed the holidays. She went on timeshare in Spain, family holidays in Scotland and Cornwall, cruises in Hawaii, Vancouver, Russia, Norway, Sweden and the Mediterranean. She enjoyed the dressing up involved on these.
She liked her garden, growing fruit, flowers and vegetables. The only thing Jeff was allowed was the gooseberry bush! She liked plums, raspberries, strawberries and apricots and wasnít frightened of delegating; sending the family out to hold the tree together during a thunderstorm and bind it up.
Brenda was friendly, would help anyone and always willing to do anything for anybody. She loved looking after the grandchildren; Gareth, Michael, Sarah, James, Nathan, Imogen, Christopher and James.