OUR NEW PROJECT - Kidney Care UK
(formerly the British Kidney Patient Association - BKPA)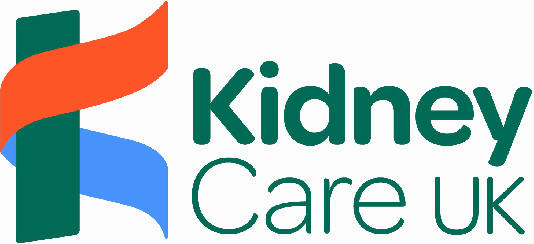 Kidney Care has a particular resonance for me. Founded by Elizabeth Ward over 40 years ago, it has grown from a pledge to support her son and kidney patients, to a national charity of importance as a voice for the hundreds of thousands affected by renal disease.
I first came into contact with the BKPA in 1996. Having suffered from chronic renal failure in my childhood, I reached end-stage by the age of 21 in 1994. I went from an active life with complete freedom to a reliance on dialysis at home four times a day. In fact, in the year leading up to my final days of failure I was living and working in the south of France close to the city of Perpignan. The monitoring I received via the French healthcare system during those final months was exemplary (and a story for another time).
The first year or so of renal failure and dialysis was akin to being in the wilderness. There was little guidance and support - and certainly no social media or sophisticated websites for any answers. Home dialysis, involved 'exchanges' four times a day. It wasn't something a 21 year-old me could get his head around. 1995 was a very hard year, made worse by a failed live donor transplant via my father. I really struggled with renal failure and self-treating it with home dialysis. There was little intervention from the renal team, although the small, tight-knit nursing team did their best. By 1996 I was struggling mentally and physically. Mental health wasn't a talked about subject 20 years ago either. Luckily for me, a nurse recognised my struggle and I moved to haemodialysis at the RPH. For the first time I felt I was part of a 'tribe' but more importantly I got to see social workers and access to key resources.
One of the support routes was the British Kidney Patients Association. Elizabeth Ward had lost her son Timbo to renal disease by the 1980s and was running her charity at full steam. I received support to pay my rent for my student accommodation; something which enabled me to be a full-time student while on full-time dialysis. The charity does a lot more however. Even today it is funding holidays, driving lessons, computers, weddings and key medical resources and posts in hospitals. Kidney Care, as it is today, now funds full-time renal posts including researchers and medical roles. It has invested in new treatment centres and has funded holiday dialysis centres all over the UK and abroad. One thing I do remember was the fact that Elizabeth Ward wrote and signed each individual letter. She was passionate about patient care and their renal journey.
As a young adult, she helped me at a time of need. If I was in the same position today with my family, I know that Kidney Care would be a tremendous support; not only in the financial support they can offer, but also the longer term investment in renal medicine. Renal medicine is pretty poorly funded and poorly understood. The journey to dialysis is long and once on a dialysis path, you could be waiting a very long time for a transplant. Hopefully the changes in Organ Donation will help relieve some of this. For many though renal failure is a long and exhausting time - an almost silent and invisible disease.
I'm lucky now that I have had a successful transplant for over 19 years and have a wonderful family and career. One of the most important aspects of Kidney Care has been their Facebook Group. I just wish I had been able to access something like this in the 90s. It is a wonderful place that allows so many people to talk to one another, care about each other (there is a real family feeling about the Group) and learn about their disease.
With such a life limiting and arduous disease, Kidney Care is unique in the way it supports 'the individual' on their journey. We asked for donations at our wedding (which prompted the then CEO Rosemary Macri, to start a gifting campaign around weddings and key milestones).
Your donations will make a fully tangible impact. You could be sending a family on a short break for the first time in years. You could be helping a dialysis patient pass their driving test to enable them to have more freedom. You could be funding a specialist renal psychologist. Each donation will help Kidney Care do this and much more.
Will Stone