The L'Arche Community
and 'Soupercraft'
As many will be aware, a number of friends from the L'Arche Community regularly attend worship on Sunday mornings and are often seen at 'Welcome Wednesdays'. We have been touched by the love and the welcome that has been shown to us and our accompanying assistants, as we grow into the Church family in Fulwood. Would you like to know our story?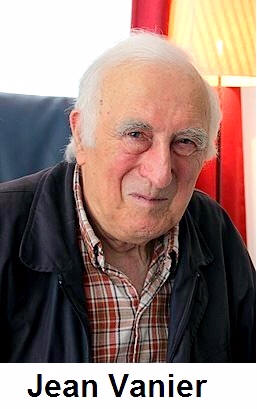 L'Arche Communities – our story
L'Arche was founded by Jean Vanier in 1964. Theson of a former Governor General of Canada, Vanier served during World War II with the Royal Navy and then with the Royal Canadian Navy. In 1950, he left the navy to study philosophy and theology, and began to teach. In 1964, Jean became aware of the plight of thousands of people with learning disabilities who were institutionalised in France. In that same year he took the radical step of inviting two men, Raphael Simi and Philippe Seux, to leave the institution where they lived and share their lives with him. Together they began L'Arche in a small house inTrosly-Breuil, France, 60 miles NE of Paris.
In 1968 the first L'Arche community in Canada opened, and in 1974 the first in Britain. Gradually, more communities were founded around the world by people inspired by Jean's work. Jean remained the leader of the Trosly-Breuil Community until 1981 and he lives there to this day. He has been, and remains, an inspiring teacher. His life is testament to a radically different way of living and being in the world.
Jean's awards include the French Legion of Honour, Companion of the Order of Canada, the Rabbi Gunther Plaut Humanitarian Award 2001, the International Paul VI Award, and the Templeton Prize. He has been nominated for the Nobel Peace Prize.
Jean Vanier, and those who came to share his vision, learnt two important truths in the early years, which remain at the heart of L'Arche today. People with learning disabilities have a great deal to contribute to society and, by living in intentional community with people with and without learning disabilities - living with diversity and difference - we open ourselves up to be challenged and to grow.
We believe that people with learning disabilities have much to teach us and contribute to the world. Over the last fifty years, we have learnt the best way to enable this is by creating Communities with a culture of shared lives between people with and without learning disabilities, from which we can work together to build a more human society. In L'Arche we celebrate people with learning disabilities and build circles of support around them. We go beyond basic needs to attend to people's emotional and spiritual lives. It is this focus - on building relationships and a sense of belonging, on supporting each member of the Community with and without learning disabilities to reflect on what they have learnt and to share that reflection -that makes us special.
L'Arche in Preston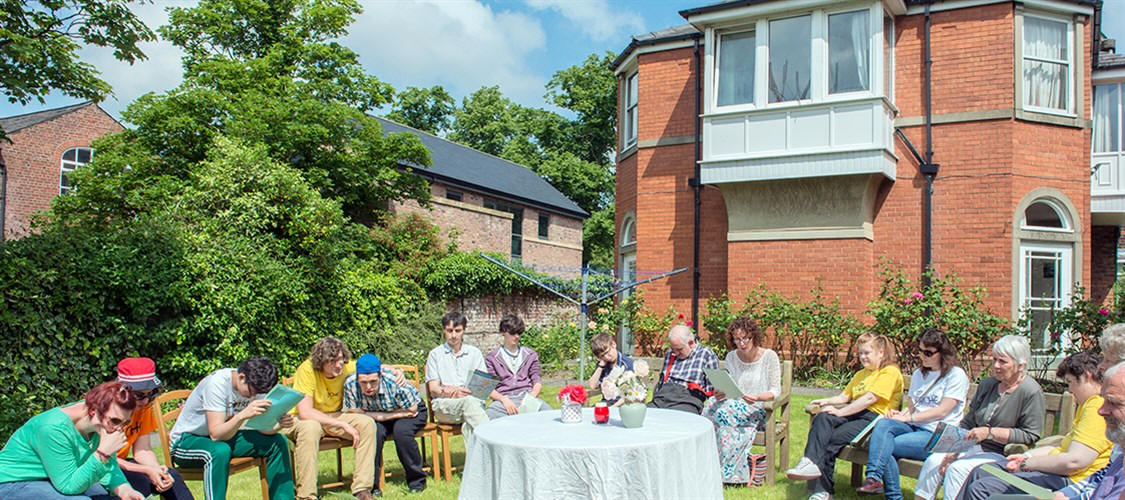 A Community has existed in Preston for over 20 years. We have a large house in Moor Park Avenue where 5 people with learning disabilities live alongside a group of assistants, sharing their lives together. More recently we have opened our second house next to English Martyrs Church in Garstang Road, with 4 flats giving accommodation for seven people with learning disabilities and 4 live-in assistants. Our Community also includes live-out assistants and is enriched by a number of volunteers who support us in so many different ways.
'Soupercraft' – an invitation
A group from L'Arche, along with some others, now meet regularly on Thursday mornings in the Oak Hall to participate in craft activities, finishing with a soup and bread lunch at about 12noon – 'Soupercraft'. This lunch is open to anybody, and we would love people from our Church fellowship to join us. Just come along about 12 o'clock on any Thursday.
Another invitation
Could you contribute to our Community as a volunteer? As a friend who might take one of our members out shopping one Saturday, or simply visit for a cup of tea? Help at our Soupercraft sessions? Supervise work on our allotment? Do some odd jobs around our houses? Help to fundraise for us? Serve on our local Committee to support and advise our Community Leader?

Are you wondering what to do between full-time education and the big wide world? Many young people have come to us as a live-in assistant during a gap year and had their lives transformed.

Talk to me if you would like to find out more about us and what you could do. Thank you.

Stephen Grice

Committee Chair,

L'Arche Preston Community

01995 602622
and
Ems, Jenny, Chris, Tim, Ellie, John, Ben, Ana, Callum, Christopher, James and Chrissie