PRESTON'S OWN HOMELESSNESS CHARITY
METHODIST ACTION NORTH WEST
Most people who read this magazine will know about Fox Street; many of you will have given generously of your time and money to support the work there.The present facility in the basement of Central Methodist Church in Lune Street houses 20 men who otherwise would be without safe and secure housing. Some have been rough sleepers. That work was started by members of Central Methodist Church around 50 years ago and has developed into the present provision which is a vital part of Preston's Housing Pathway. Fox Street is now the responsibility of Methodist Action North West (MANW).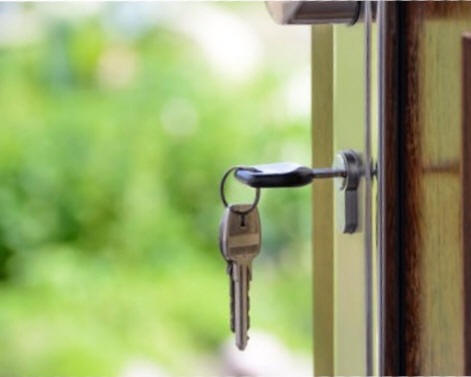 Over the last ten years MANW has been seeking to expand its work in response to two pressing needs arising from Fox Street itself.
First, where do the men go to live in safe and secure housing once their time at Fox Street is over. Our aim has been to stabilise the lives of the men concerned and to help them to overcome the many problems they face...but then what?
Second, how might it be possible to make it less likely that men (and women and families) will become homeless in the first place? In other words, to prevent men needing access to Fox Street to begin with.
To address these issues, several years ago MANW created a second arm of operation called A Place to Live. Inevitably when people speak of MANW they think of Fox Street. However, the time has come when A Place to Live needs to be known in the same way. So what is A Place to Live, what does it do, where does it do it, and how might you help?
Fox Street and A Place to Live are the two vehicles by which MANW seeks to offer local rough-sleepers and other vulnerable people the help they need to put their lives in order. It is tough (and expensive) work but our aim is to provide safe and secure places where people can Live, Stay and Grow.
Live - actually means providing places where people can be helped to avoid the early death which faces some homeless people.
Stay - actually means helping people to stabilise their lives so that they can sustain themselves in the same accommodation for longer periods of time.
Grow - actually means helping people back into employment, into education and training and giving them the skills and techniques to build relationships and overcome personal problems.
The Bible teaches us that it is God's will that all people should live in pleasant places. It teaches us that whenever we assist someone to overcome a difficulty we are helping Jesus Himself. And in the Christmas narratives we read about the homelessness and refugee status which Jesus and His family faced in His infancy. However, when we help local people (and those afar from Preston) we are helping Christ Himself.
In a future article I will describe some of the work we have done and are planning to do in more strategic terms. For the moment, let me tell you about some people (names have been changed) we have helped:
NINA'S STORY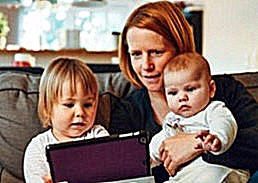 Four years ago, Nina was homeless and sofa-surfing whilst struggling with alcohol addiction. She was subsequently admitted into a rehabilitation centre followed by a further 18 months in recovery homes, after which she was referred to 'A Place to Live' to be housed. During this time Nina's children lived with their grandma. The stability of her new home enabled Nina to continue her recovery, overcoming many obstacles.
Today we are delighted to report that one of Nina's children now lives with her, whilst the second remains with grandma who also has a property managed by 'A Place to Live' in the same location, meaning the family unit is complete again. Nina has now been sober for 4 years and has started part-time employment, where she has recently been promoted to Team Leader.
CAROLINE'S STORY
When Caroline moved into her 'A Place to Live' property she was undergoing treatment for depression and a personality disorder. As a result of this her children had been removed from her care.
Her new home gave Caroline the fresh start that she needed. Despite continuing to suffer with mental health issues, she began to get her life back on track. She volunteered to work on a local helpline supporting others in need, something she found very rewarding.
Soon she was granted monthly visits with one of her sons which helped to improve her mental health. She now sees him more frequently and hopes to regain full custody in the future.
Caroline is very happy at the moment and now attends college. Eventually she would like to go on to study at university.
Could you help MANW (Fox Street and A Place to Live) grow and thrive?
Here are some things you could do:
Please pray for the people we serve & the services we provide. Pray that Methodist Action may have the courage and wisdom to find a way forward so that even more may be housed.
Attend one of our fund-raising events or organise a fund-raising event for us. We can arrange speakers to tell you more about our work if required.
Follow us on social media and share our posts with your friends to raise awareness and funds.
If you own a property you would like to let out to others, please talk to us about how you may be able to use this to help a vulnerable person.
Make a financial donation (gift aid it if you can). Cheques should be made payable to Methodist Action NW Ltd. Alternatively you can make a one-off or regular donations via bank transfer quoting ref. APTL.
Pay: Methodist Action (North West) Ltd
Account Number: 94064151
Bank Name: HSBC
Branch: Fishergate, Preston
Address: 49A Fishergate, Preston PR1 8BH
Branch Sort Code: 40 - 37- 25
Ken Wales