NEW MINISTER FOR
RECKLINGHAUSEN METHODIST CHURCH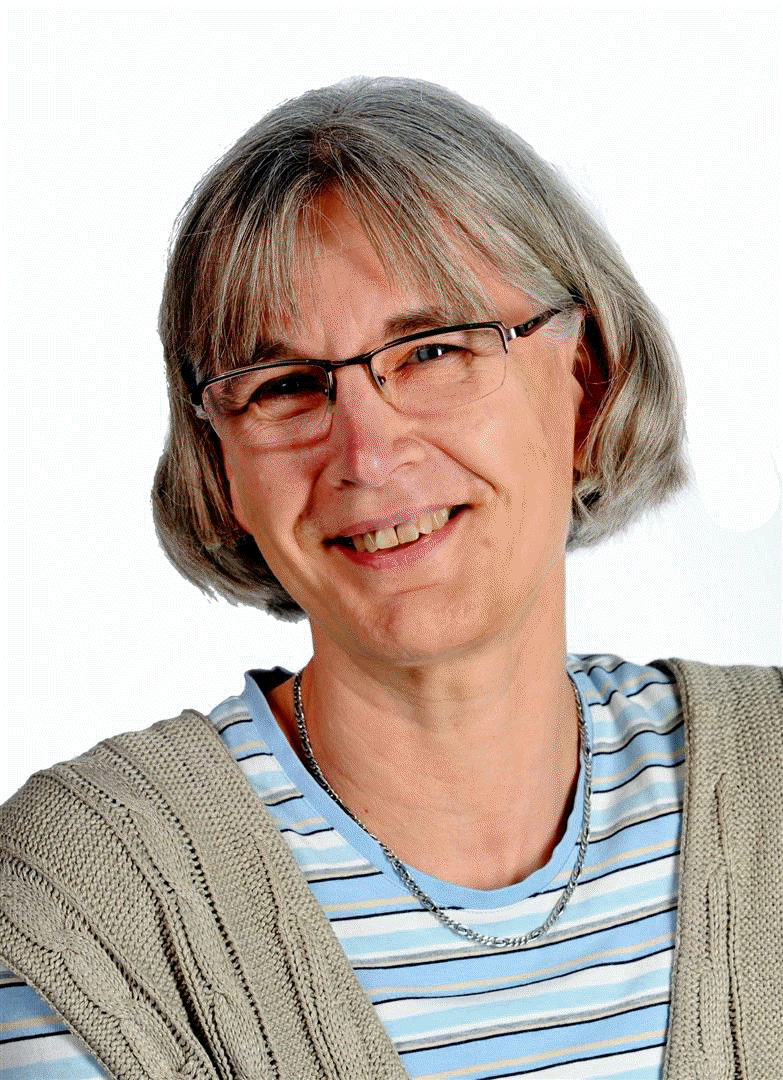 Who is the new Minister and what is she planning?
[Regine Stoltze was born in 1957. She's a mother of two grown-up children and married to Siegfried Stoltze, whose post is in the district of Leer in East Friesland.]
"For the past nine years I have worked mostly in an old people's home in Mulheim. There I led the social care team. The work gave me a great deal of pleasure, above all because I could contribute many of my hobbies and passions. I enjoy doing crafts and decorating. Through this work I have learnt a lot about the demands and the illnesses of old age. Alongside this I led the work in the 'Cellar Church', which is a project run by the Methodist Church in Duisburg. Here I had more pastoral responsibilities."
So what is she planning?
"In the immediate future I intend to be in Recklinghausen every Sunday until Christmas and to preach. That will help us to get to know each other better and more quickly.
Together we will need to figure out what will happen after Christmas, as it will depend on what other additional employment opportunity I find.
For a start I want to get to know the existing groups and circles and to make a contribution with my own gifts and abilities. This includes not just my creativity, but my own view of church and community.
In the past years I have not done any classic parish work. In this way I have acquired a different view of community and church, which I hope to retain to some degree. I also look at what we do and say as a church community through the eyes of people for whom church is an alien place."
I ask myself – who benefits from what we do?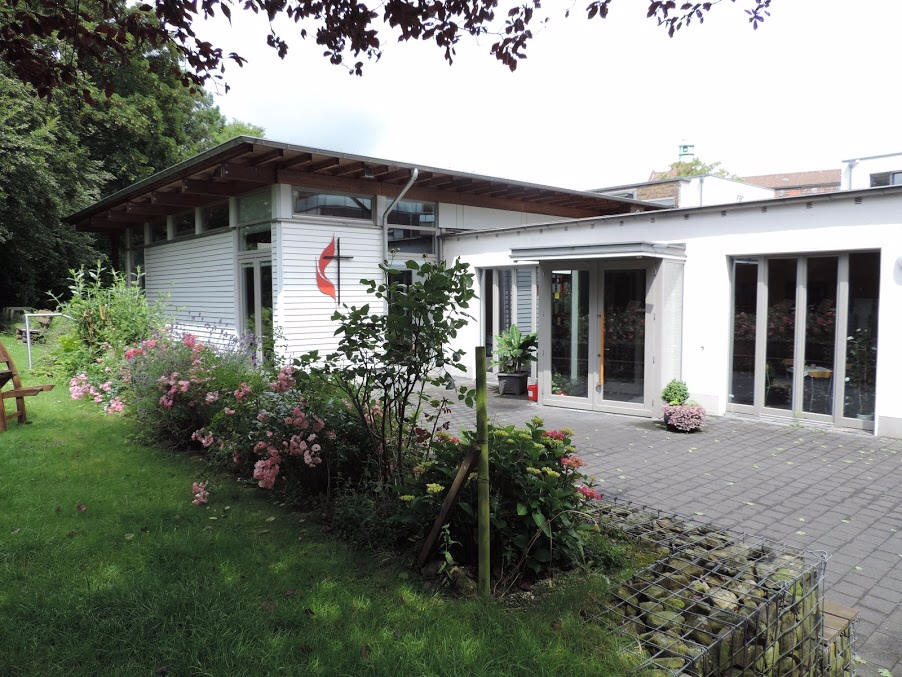 "Of course, it's also good to do things which benefit those in the church community who do them directly, but we also have a common mission that goes beyond that.
I am already very excited to experience this mission with you in concrete form and perhaps to discover new projects and ways of working together. For example I find it very exciting what I have heard about the collaboration with the town of Recklinghausen.
I have already explored the church buildings and grounds a little, and I love what I have seen there. I have never served in such a lovely worship space and the kitchen and the garden have already told me their stories.
I, for my part, am looking forward to meeting you and I am sure – if we allow it - God has something wonderful planned for us.
As my appointment in Recklinghausen will only be part-time, I am still looking for a second post, wherever that might be. If you can pray for me. I shall be grateful for any support during my search.
See you soon!
Regine Stoltze
Our thanks to Jacqueline Clarke for the loan of the Recklinghausen church magazine and to Anne Garsed for the translation.