3GENERATE 2019
This year seven youngsters from Fulwood were part of a 22 strong delegation from the Circuit attending 3generate at Pontins in Southport. The theme for this year's event was 'Where is God in My Story?' – so can you find where he is in the condensed run down of the weekend? Youngsters arrive, Sherry packs the minibus, parents say goodbye, off we go to Southport with new friends on board from Ingol. Arrive at Pontins and queue to get in, get keys for chalets, welcome pack and sandwich tea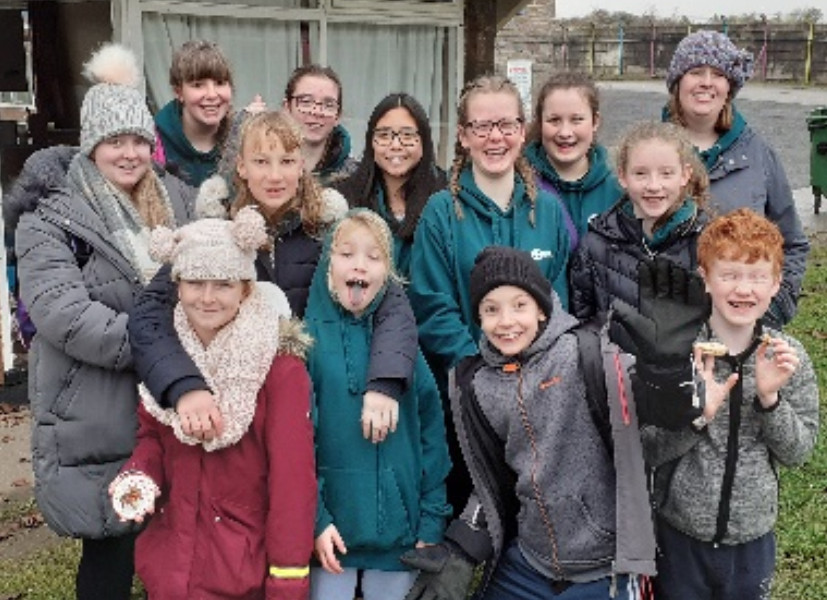 which includes a KitKat (yum). Get to chalets, unpack minibus (minus Sherry), unpack bags and have tea. Go out and explore Pontins with new ones, attend welcome service and bump into a couple of Wild people (Jane and Verity). Find out that next year the event will be at the NEC in Birmingham and we will be 'glamping' and using the Bear Grylls adventure centre. Go back to chalets with all kids in tow. Time to relax and go to bed, No - Darren have you seen …….? They are not in their room?! Search team dispatched, child found a minute later, relief, everyone go to bed. Knock, knock; Darren, there's beeping going off in our chalet, smoke alarm is beeping a lot. Call to chalet hosts to help fix. Can't fix. Wait for maintenance; shouldn't be long. One hour later nobody has arrived! Call chalet hosts again, they should be with you soon. Argh! Darren, there's fungus behind the door. Big mushroom removed, hurray! Maintenance turn up and replace alarm battery. Bedtime? Yes, it's 1.05am. Here endeth Friday.
7.30am alarm goes off. Wash, get ready, make sure everyone is up, bang on window and door of one room, but no answer. Five minutes later, sore knuckles, 4 people finally surface. Queue for breakfast; full English in a cardboard box. Choose today's activities/workshops. Swimming with large inflatable. Drinks and KitKat (yum) time. Activities/workshops; Lego, smoothie-making, trying disability games. Sandwich lunch which includes a KitKat (yum). Back to chalets for a break. Off to the beach for volleyball, rugby and football (it's November!). Interesting conversation with minister from Birmingham who doesn't believe in layworkers taking on roles
in the church and wouldn't hire any, I then tell him "I'm a Youth, Children and Family worker"! Awkward moment! Climbing wall, KitKats (yum) available again, more activities/workshops. Silent disco which is not silent! Wild woman (Verity) dancing around with very large hands (I think they're surgically attached). Check football scores, queue for dinner. Very disappointed NO KITKAT!!!! Back to chalets, sit down for an hour, fall asleep (dreaming of
the missed KitKat), round up the troops for more activities/ workshops. Saturday 14 evening worship, clay modelling, talk with Jane, talk with youth rep I know from old church. Fire alarm! Get out of the building asap. False alarm, Guvna B's smoke machine has gone into overdrive. Catch end of Guvna B's music set, it's loud! More music worship, back to chalet, chill before bed; time for bed. Knock, knock – Darren our shower is flooding the bathroom. Not flooding, just dripping shower. Put curtain over and clean up floor. Bed time? Yes 12.35am – here endeth Saturday.
7.30am alarm goes off, shower, get ready, make sure all are up for breakfast. Success! They surface to face the day. Full English in a cardboard box again. Pack bags, go to see a Christmas pantomime! Ho yes we did, Ho no you don't, Ho yes .... Actually, no we don't, as there are too many in to see it! Back to chalets to pack more bags. Go for closing worship, collect lunch bag and YES we have KitKats and bonus pints of milk for 6!!!! Pack minibus (without Sherry, how are we going to get home?), group photo (please try and smile), get in minibus, go home, arrive back at church. Goodbye everyone, walk home. Sleep, more sleep, but No KitKat! So where was God in the story? Where is God in your story?
Darren