GEORGE ELIOT
22nd November, 2019, was the bi-centenary of one of the greatest novelists of the 19th century. She was born Mary Ann Evans at Arbury near Nuneaton in Warwickshire, where her father Robert was land agent for the Griff House Estate. He was a man of many skills and an extremely strong personality.
When Mary Ann was only five years old her mother died and she was sent away to school, first in nearby Attenborough and later in Nuneaton itself. She was an extremely intelligent child with strong opinions (like her father!). She received an excellent education, becoming fluent in several languages, which later enabled her to find employment as a translator. While at Mrs Wallington's school in Nuneaton she became attached to one of the teachers, Miss Lewis, which caused her to adopt Evangelicalism at the age of nine. Another important influence was that of her Aunt Elizabeth who, along with her husband Samuel, were prominent preachers within the Methodist Church. Aunt Elizabeth had been converted by the fiery preacher William Bramwell who went on to collaborate with Hugh Bourne in the establishment of Primitive Methodism. Aunt Elizabeth was to 'appear' in the novel Adam Bede as one of the central characters, Dinah Morris; so was her father as Caleb Garth. Later in life Mary Ann rejected Evangelicalism for 'its bigoted narrowness, holy zeal and unctuous egotism'.
In 1841 she and her father left rural Warwickshire and moved to Coventry. Here she met Charles Bray, a ribbon manufacturer,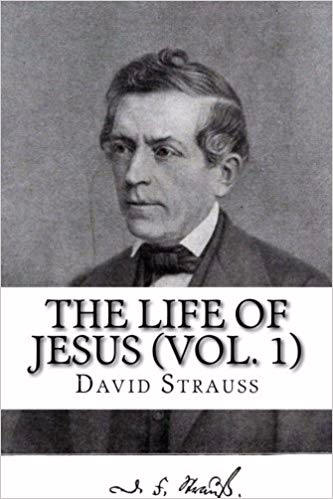 and through him she was to meet many free thinkers of the age such as Robert Owen. Her translation work included a 15,000 page book 'The Life of Jesus' by David Strauss. In 1846 she began to write reviews and sketches for the Coventry Herald. Also during this year her father, who had been ill for some time, died. He had not been an easy man to live with in his declining years!
Now an independent woman, she embarked on a trip to Europe, which was organised for her by the publisher John Chapman. Returning in 1851 she became a lodger in Chapman's house and an assistant in his publishing business as an editor and proof-reader of The Westminster Review. She also contributed her own articles and very quickly it became the leading scholarly quarterly, covering a wide range of subjects.
A meeting in Jeff's Bookshop in Piccadilly, London, was to become a turning point in her life. Here she met George Henry Lewes, a fellow member of the literary circle she frequented. He was a married man with four sons, but shortly after he met Mary Ann he left his wife and he and Mary Ann began to live together. He was writing a biography of Goethe and Mary Ann continued to write reviews. It was about this time that she began to write fiction and adopted the pen-name George Eliot in the hope that her work would be taken more seriously if it was believed to have been written by a man. It would also provide her with a degree of anonymity. Unfortunately she was not very successful with this ploy and suffered much criticism.
Her first novel was The Sad Fortunes of the Reverend Amos Barton, followed by Adam Bede and The Mill on the Floss and she and George were able to move to a bigger house. Despite her literary success, life was often difficult as both she and George suffered periods of ill health. Eventually they became more accepted and Silas Marner was then followed by Romola and Felix Holt. She published some poetry too, beginning with The Spanish Gypsy, before her greatest novel Middlemarch appeared in 1872. Her final novel was Daniel Deronda.
In November 1879 George died and Mary Ann set up a scholarship in his name. She was not alone for long! In May 1880 she met one of George's collaborators, a young man named John Cross. Their friendship blossomed and they were quickly married.
Sadly it was a very short marriage: Mary Ann died in December of the same year, aged sixty one.
She was a woman with a towering intellect, very strong-minded and passionate in her beliefs. Hers had not been an easy life but she survived all the problems she encountered and became one of the greatest writers of the nineteenth century. She populated her novels with people she knew, such as her father and her Aunt Elizabeth, and created some memorable literary heroines such as Maggie in The Mill on the Floss and Dorothea in Middlemarch. There were certainly no better chroniclers of rural life and the conditions of the middle classes in the nineteenth century than George Eliot. Her work is still widely read and studied today.
Barbara Hothersall