DRIVING ANALOGIES
Ignition: This speaks of the Holy Spirit, which ignites us to follow Jesus
Accelerator: When we trust the Lord we should then start to serve him
Fuel: We cannot go anywhere without this. Our fuel is prayer and worship.
Clutch: Grasp tightly to the Lord every day of our lives.
Gears: We must not be neutral in our faith or stay in low gear. We must progress through the gears and know more of Jesus and how to serve him.
Indicators: We should let others know where we are going, we should let them know that we serve Jesus through our words and deeds.
Brake: Put a stop to things before it is too late Ė a lack of forgiveness for others, gossip, ill temper. We must also stop to take time to pray and be with God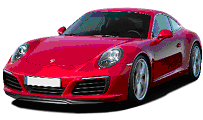 .
Lights: Let your light shine so that people may see your good works and glorify your father in heaven.
Demister: When the road isnít clear and we arenít able to see clearly, turn to God for guidance.
Mirrors: We are all made in Godís image. Let us mirror Him in compassion and love for others. Let us also recognise God in other people and afford them respect.
Wipers: God will wipe away all our sins, if we confess them and seek repentance, and set us free.
Anon