Radical hospitality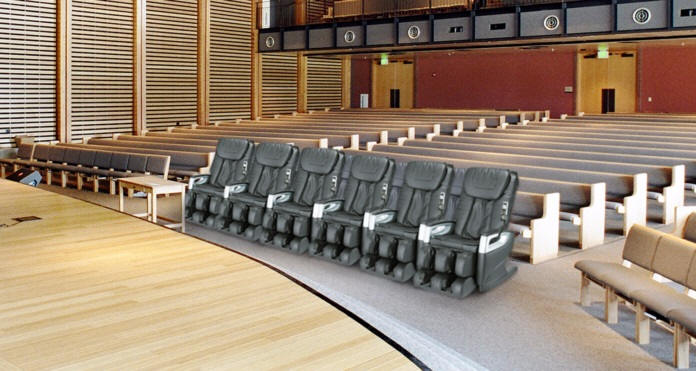 We are creatures of habit. That makes us comfortable and, usually, safe. We like being surrounded by the known, by our friends, our relatives. When we come into a building - our home, our place of work, our school, our Church, cafe or football ground, we use the same doors, the same routines, the same patterns of behaviour. Each Thursday morning Janet and I park our car early in the same car park in Ilkley. Usually we are one of the first there but, guess what, we have 'our own' preferred space.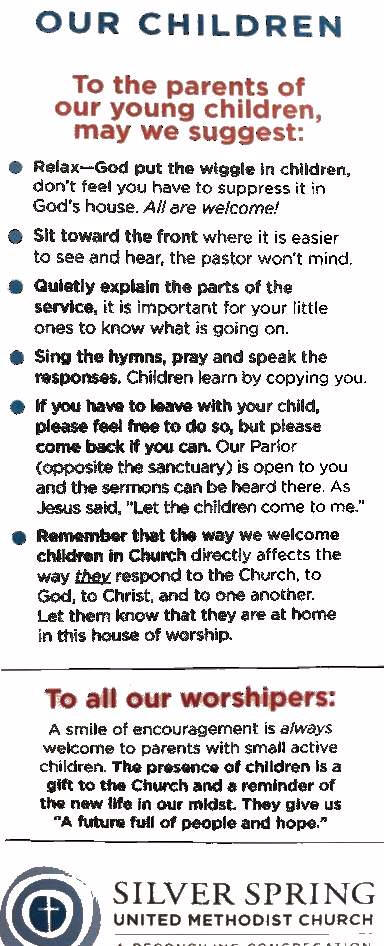 Recently, the Church Council has been considering how to describe our hopes and dreams for Fulwood Methodist Church as we continue on our journey. Inspired by an

address by Rev Paul Davis, Chair of the Lancashire District, they included the ambition of our being a church which showed 'radical hospitality'. Now that phrase has no settled definition; it can mean what we want it to. Not unreasonably, some members of the Church Council felt that we needed to think deeper about it and suggested that we include in the magazine some articles helping us to do just that. This is the first, there will be others and the editors would welcome thoughts and contributions. Quite obviously, a Church which displays radical hospitality is one where the members go out of their way to make others feel at home. But how might we at Fulwood do that more effectively.
First, as a joke to get us thinking, is a photo of a Church in America. Guess who the comfy seats are for?
Now, assuming newcomers to the Church have found somewhere to park, what help and guidance do we give so that they are immediately at home. Put yourself in their shoes one Sunday morning when you come into Church. How could you behave differently to help them?
Next, let us suppose they have children. They might be on edge about what is accepted behaviour and what is not. One Church produced the card below which was freely available in the Church.
What do you think about it? Do you agree with it? Perhaps someone might like to write something similar for another group in the Church - older people perhaps?
In the editions to follow this we will try to introduce more ideas about radical hospitality in our church. We would welcome ideas from the whole Church - and thoughts from those who read this magazine but only come to the Church infrequently. About parking, signing, catering, times and styles of worship and other activities, about smiles and frowns. About welcomes and information - everything in fact.
Just send them to - kenwales9421@gmail.com and we will use them, anonymously if you prefer.
Ken Wales