SINGING WORKSHOP WITH BOB CHILCOTT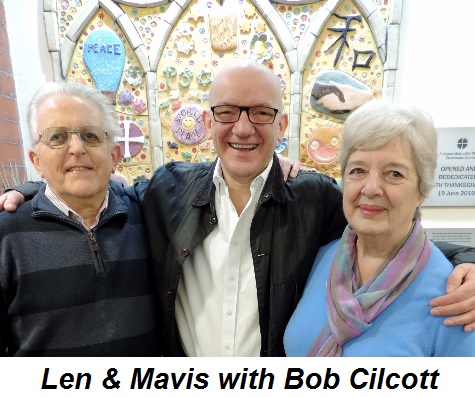 We had a busy day on February 25th with nearly 200 people attending a 'Come and Sing' led by composer Bob Chilcott. He introduced us to two of his newest compositions; a setting of the 'Gloria', which was so joyful and uplifting and a longer work called 'The Voyage' which had been commissioned by 'Age UK' Oxfordshire, as part of its 'Campaign to End Loneliness'.

'The Voyage' brings together three different generations of singers, comprised of a youth choir, a mixed voice choir (SATB) and a community choir, with instrumental ensemble to accompany. The singers assume the role of narrator and through nine choral songs share their memories. 'My father's boat' and 'What we did on our holiday' are two of the song titles.
Bob says, "Certain aspects of our lives are often framed with memories of songs and it is through the use of songs and refrains I have attempted to bring to life Charles Bennett's multi-layered text."
We loved it – such lovely melodies and moving words. If it can also bring together different age groups to share music and memories how good that would be.
The event was organised by the Association of British Choral Directors and singers came from as far away as Cambridge to be here on the day.
The church was extra busy that day as we were also interviewing for our new Youth Worker, so there were groups of y

oung people and children, as well as the interview panel, involved in choosing the right person. Despite all this, the day flowed without hitch thanks to the help of many stalwarts in the kitchen, those moving furniture, advising parking or doing a host of other jobs. Our choral visitors were impressed by the facilities and the friendliness of everyone. A huge "thank you" to all concerned; it was a great day!
Next spring we look forward to a return visit of John Rutter, date to be confirmed, but certainly another very special day in the offing!
Mavis Fletcher