THE WAR TO END ALL WARS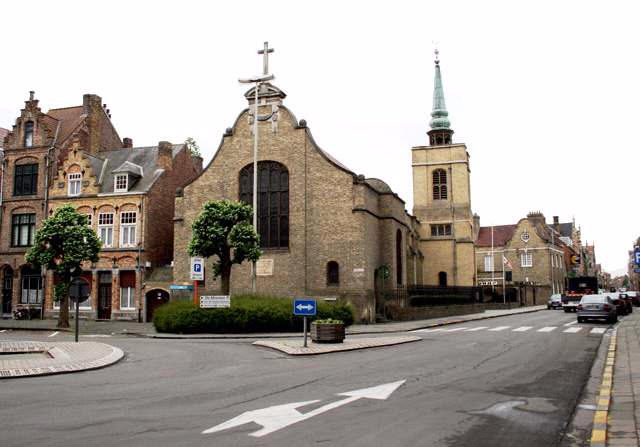 Some while ago we received a magazine from St George's Memorial Church, Ypres (now Ieper), Belgium. The tower of the building was originally designed to house a peal of English change-ringing bells – although the necessary bells were never installed. Fund-raising has begun (£195,000 is the target) to install a commemorative peal of eight bells, to be cast by John Taylor & Co. of Loughborough.
A set of sixteen Victorian handbells, which belonged to a First World War veteran, has also been donated and they are to be restored by the Whitechapel Bell Foundry before also being housed in St George's.
"The home nations are united over Poppygate, with plans to make a joint appeal to the Court of Arbitration for Sport so the annual issue over ridiculous FIFA sanctions for honouring the war dead can be resolved definitively." (Daily Mail, Sat. 4/3/2017)
"At home again – for the last time before I go back to the unmitigated hell of 'the spring offensive." (Siegfried Sassoon 7th February, 1917)
March 1917 saw the founding of the Women's Army Auxiliary Corps (WAAC).
The early part of 1917 saw a number of its ships sunk and the USA eventually declared war on Germany on 6th April. The first American troops arrived in France on 26th June.
The convoy system for merchant ships was introduced by Britain in May of that year. Also in May horse racing stopped, followed by county cricket and league football.
In June a ban on throwing rice at weddings, and feeding to birds, was introduced because it was too precious as a food.
"Watching a big boat which was steaming along the horizon, I realised that protesting against the prolongation of the war was about as much use as shouting at the people on board that ship." ('Memoirs of an Infantry Officer' – Siegfried Sassoon)
Popular songs published in 1917 included:- The Bells of St Mary; The Darktown Strutters' Ball; For Me and My Gal; Give Me the Moonlight, Give Me the Girl; Over There; Little Sir Echo and Mademoiselle From Armentiers.