CHURCH FAMILY GROUPS
When Rev Jane suggested we might like to sign up to join a "Family Group" we did so not really know what we might be letting ourselves in for, or with whom we'd be matched. A number of people signed the sheet and Jane put us into groups.
Our group consists of Ted and Janet Lowes, Marjorie Talbot, Mary Fox, Judith Harvey, Veronica Frost, Cyril Leeke, Dorothy Cuthbert and Barbara Hothersall. Our first get together was in February to try to work out what we wanted to do, when to do it and how. We felt we wanted to meet socially or for a specific outing, at least at first, to get to know each other a bit better. We all knew each other by sight and some were long-standing friends or relations, and we soon discovered over coffee at The Ginger Bistro on Broadway, that only two are original Prestonians. We range from Cumbria, the North East, other parts of Lancashire and the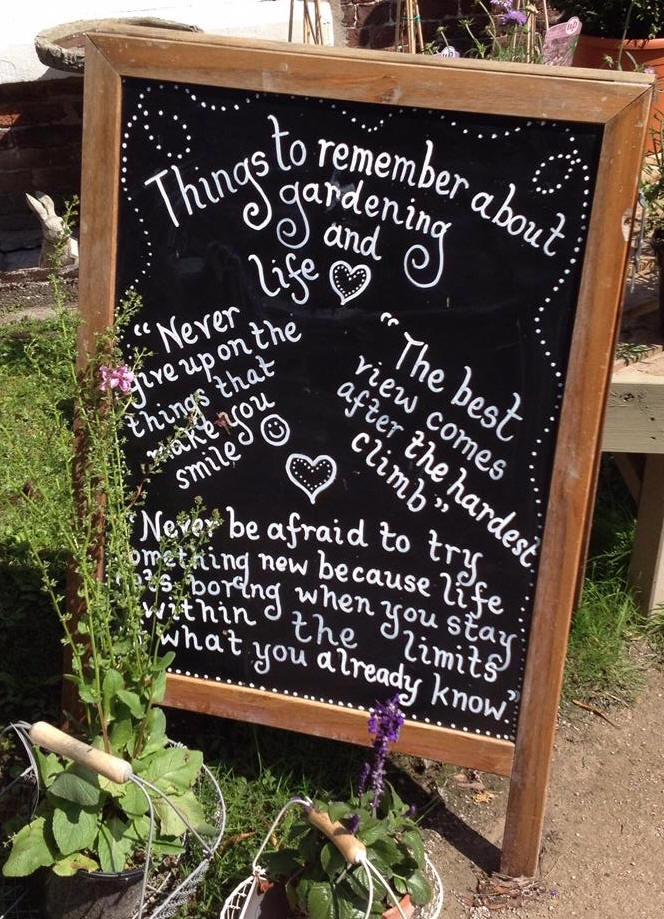 Midlands to extreme Southerners, but have all lived in Preston for many years and have made our spiritual home at Fulwood. Some members don't drive anymore and some are less confident than others to drive greater distances from home. We chose that venue as everyone could either walk or catch a bus or drive to it.
So far we haven't all made it to each of our get-togethers, but each time has seen a core of members who've enjoyed each other's company. Apart from the initial meeting for coffee, seven of us drove to Barton Grange in June to visit the new arena complex. We learnt about the curling and some want to go back to watch the teams practising on a Thursday morning. Maybe some might have a go??
Our other visit in August was to Lytham Hall to walk round the gardens, especially the new Kitchen Garden. Again, we all enjoyed it and my dad Cyril managed to get to this one in the sunshine. We delighted in the plants of God's creation and the influx of butterflies. One of the other visitors told us they were Painted Ladies which arrive in droves about every ten years. Obviously we had to try the coffees, cakes and lunches, which we can recommend. I was the only one who'd been before and it was decided that we'd like a return visit, possibly in the autumn, to make a tour of the hall.
Speaking personally I think being in the group has made me aware of 'checking' if our group members are at church and asking if not. Incidentally nearly all of us were at the excellent concert organised by the Women's Fellowship in the summer.
Veronica Frost