THE HISTORIES OF TWO ORGANS
(click here to enlarge photos)
Did you know?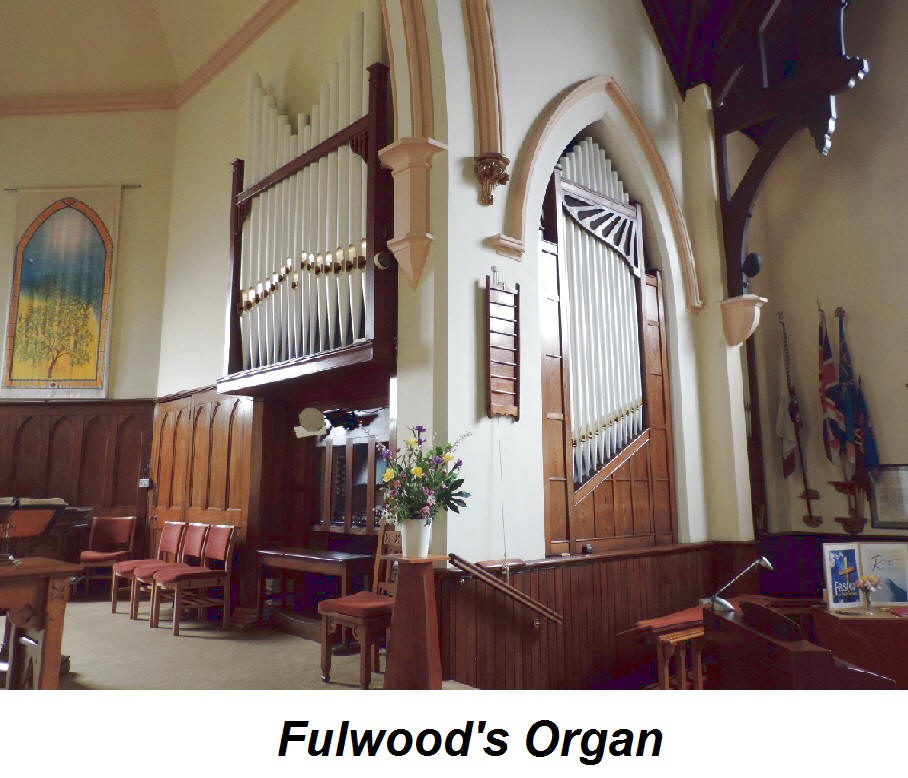 The organ at Fulwood was originally built around 1890 by Wilkinson's of Kendal for Barrow Wesleyan Church. The church was bombed in 1942 during WW2 and the organ removed by Wilkinson's to its Kendal factory. There it was stored, then sold around 1949 and installed at Fulwood with a new electric action. Whether the organ was removed before the church was bombed, or later, is not known.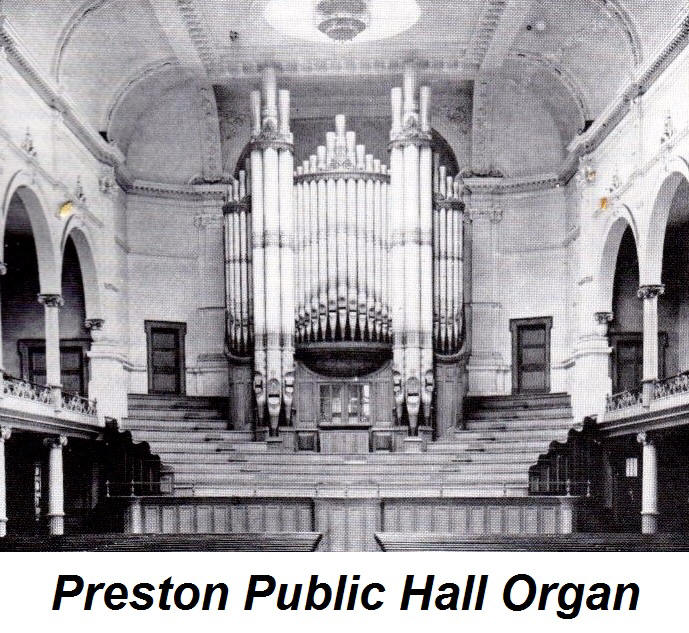 Did you also know?

The organ that was formerly in the Public Hall in Preston, the remaining part now the Corn Exchange pub, lives on. The organ was dismantled in 1989 and placed in the care of the Redundant Churches Fund at All Souls Church, Haley Hill in Halifax. It was later moved to Marshall's Mill, part of the Dean Clough Mill complex at Halifax.
In 2004, the organ was acquired by Matthew Copley to form the basis of his 'new' instrument for St. Mary's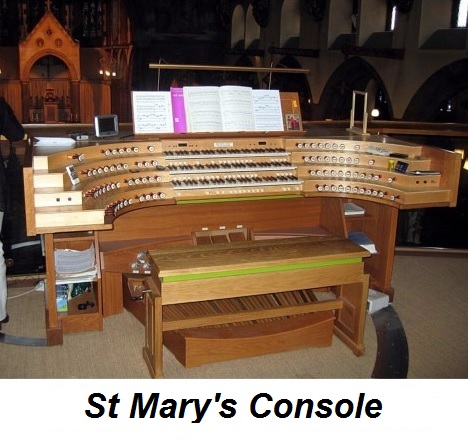 Metropolitan Cathedral in Edinburgh (not to be confused with St. Mary's Episcopal Cathedral, also in Edinburgh). Though only small as cathedrals go, it is a large instrument, particularly for a Roman Catholic church. Only the pipes were used in this new instrument and it has a magnificent new keyboard console.
If you visit Edinburgh, it is worth seeing both cathedrals, the Catholic cathedral being east of Princes Street and the Episcopal cathedral, west of Princes Street.
John Butterworth
Historical information from 'National Pipe Organ Register' (Preston Public Hall) (Fulwood) (St Mary's Edinburgh)
Small photos (npro). Larger photos (John Butterworth)