PASTORAL LETTER
from Rev. Jane Wild
Hello Friends,
In Acts 10 we read the story of Peter and a turning point in the mission of the early Church. Peter was committed to sharing and spreading the good news of Jesus, crucified and alive, and the early chapters of Acts tell a marvellous story. Yet as a Jew, he believed that this gospel was for the Jewish people and so Gentiles would need to be circumcised on their way to becoming followers of Jesus. Peter goes to pray and God speaks clearly to him through this vision that all are equal. He goes to the home of the Gentile Cornelius, who had received a message from God for Peter. It is in this moment that Peter is changed as he proclaims: "I truly understand that God shows no partiality, but in every nation, anyone who fears him and does what is right is acceptable to him" (v. 34).
Although this passage is often called 'the conversion of Cornelius', it is perhaps more importantly understood as the conversion of Peter (see how Peter continues to bring this new revelation to bear upon the early Church in Acts 15:1-21). Prayer lies at the heart of who we are as disciples of Jesus – and it works!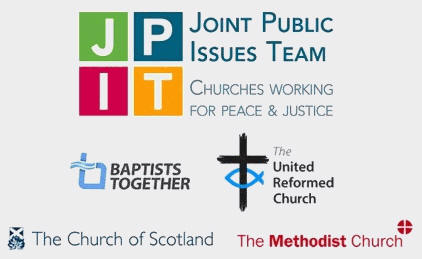 Within the Methodist Church, we have a strong emphasis on social action, caring for and including all people as we are the people of God. At the Methodist Conference this year there is a new report on Marriage and Relationships and there is a summary here for your prayerful consideration. Over the next year there will be opportunities to contribute to the discussion the Church has about this as we seek to make sense of the complexities of our social situations.

From a broader perspective, The Joint Public Issues Team of the Baptist Union of Great Britain, the Church of Scotland, the Methodist Church and the United Reformed Church reminds us to think and act for justice and peace. Its newest campaigns are around environmental issues, making the world a safer and fairer place for the poorest of the world's people. They question the impact of the hostile environment on our culture; challenge the norms on gambling abuse; ask questions about religious freedom and explore the issues around our political system.

If you want to, visit the JPIT website to learn more. This is the link www.jointpublicissues.org.uk or you may like to use the prayer, below, written by them as a prayer focus.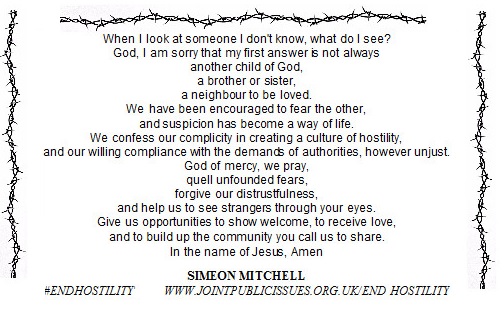 There are many challenges for us in being disciples; to our assumption our relationships and our understanding. Through prayer, studying the word of God in the Bible and acceptance of the Spirit of God working in us we too can gain the insight and freedom that Peter gained to live in the Kingdom of God now.

God Bless,

Jane