Maintaining independence & quality of life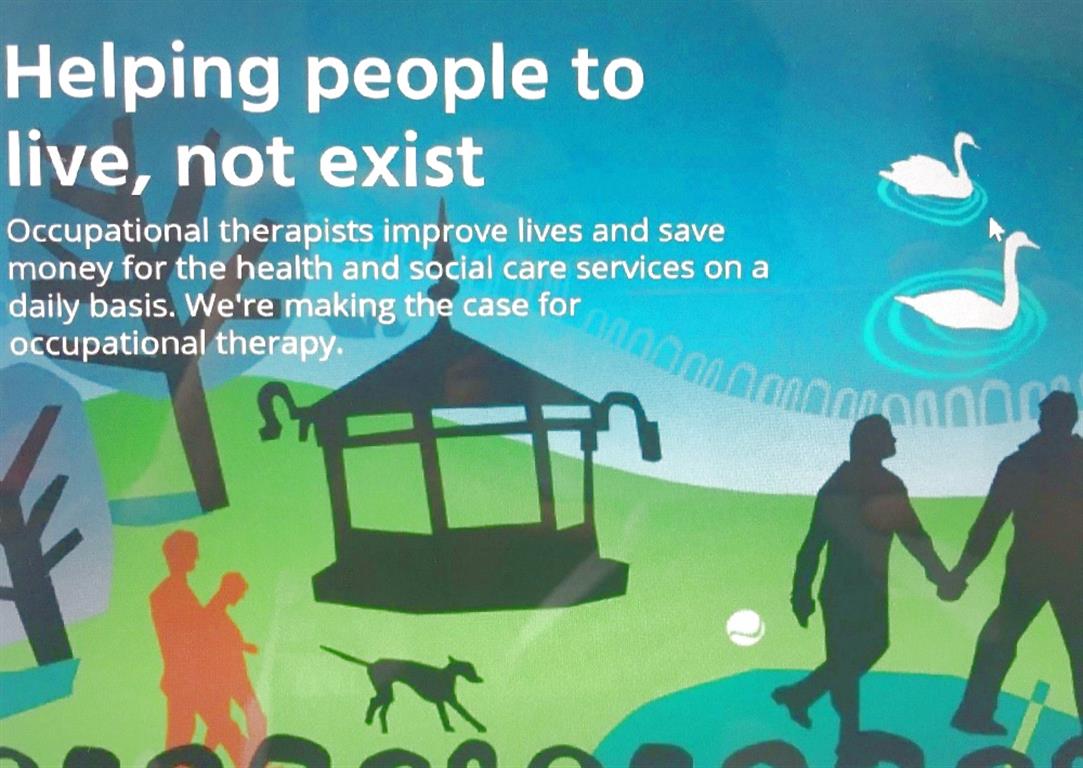 Sometimes older people think that it is alright to struggle with things, "itís just part of getting older". Whilst we canít stop the aging process, we can attempt to make improvements to the environment, or change the way we do things to improve efficiency, safety and perhaps reduce pain. Occupational Therapists (OTs) are specialists in assessing for and prescribing compensatory aids and adaptations. This can range from small aids (helping hand/cutlery) to larger items (commode / wheelchair) to adaptations (ramps/level access showers). OTs can also educate on the best techniques for daily tasks and how to find and choose additional support.
Transfers. The key element for transferring on/off furniture is the height. Are you finding it takes extra effort and struggling, or for example leaning on the sink to get off the toilet! There are options to help. The most common areas of difficulty are on/off the toilet, chair/sofa, and in/out of bed. If these moves are difficult, it can cause stress on the joints, pain and sometimes result in falls. It might be time for you to do something about it.
∑ Anyone with significant or multiple difficulties should contact Lancashire County Council adult social care directly on 0300 123 6720 and answer their eligibility questions; note there are prioritisation criteria.

∑ Anyone with routine/non urgent issues could request a referral via their GP for a community OT assessment.

∑ If you have a district nurse or therapists involved already, they can provide advice and may be able to offer some equipment to help - just ask.

∑ I advocate using the Disabled Living Foundation, who are a national charity that offer impartial advice, information and training on a wide variety of equipment for independent living.
www.dlf.org.uk
They have a helpline, fact sheets and the nearest store is in Manchester.

∑ Should you wish to purchase compensatory equipment yourself, there are lots of mobility shops around who can offer advice and carry stock items. Be aware that prices via the internet can be more competitive for example looking at the website -
www.completecareshop.co.uk
∑ Anyone wanting to seek private OT assessment could look for a private occupational therapist via
www.rcot.co.uk
Additional useful information

Care and repair 01772 204096 An independent charitable organisation working across the Lancashire boroughs of Preston, South Ribble, West Lancashire and Chorley. They provide practical support as well as advice and information to enable older, disabled and vulnerable people to stay safe, secure, warm and independent in their own homes. They do this through a range of services

and support: home repairs & adaptations, handy person service, trusted assessment and advice & information.

Age UK 0300 303 1234
www.ageuk.org.uk/lancashire/our-services
Offer a range of advice including benefits and entitlements, housing, hobbies and more; support and services including exercise classes, computer lessons, nail care and shopping and domestic help. They have specific tailored support following a hospital admission.

Rachel Imms

A member of the Fulwood Methodist congregation