NW BLOOD BIKES VISIT
Earlier this year Fulwood Methodist Church Women's Fellowship enjoyed a visit from NW Blood Bikes. Amanda, a representative from Blood Bikes, gave us an interesting insight into the work that they do for the NHS in transporting emergency supplies of blood, human tissue, drugs and other medical supplies between hospitals within our region. The Blood Bikers are all volunteers and are on call twenty four hours a day.
What made the afternoon especially entertaining for the members was when Amanda contacted one of the motorcycle team to inquire if he was available to make a visit to our Church on his bike. We were pleased to learn that he was able to come and demonstrate the various aspects of the bike to the ladies present and agreed to be photographed in front of the building. One or two of the members were pleased to be allowed to sit on the bike with the sirens blasting forth and with blue lights flashing! Passing traffic was bemused by the event and must have wondered what was taking place.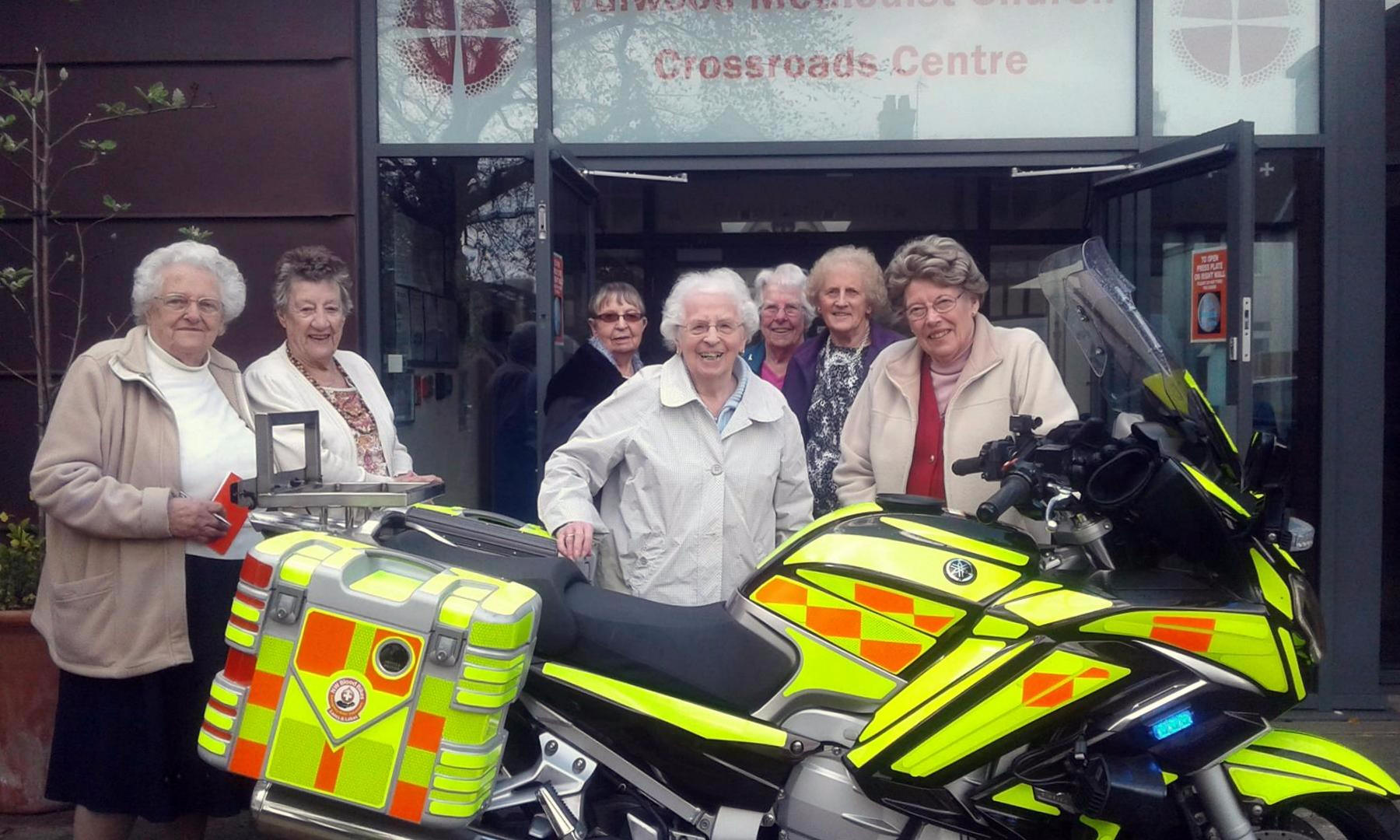 This event was certainly one of the highlights from the Women's Fellowship Programme of the past year, Blood Bikes rely entirely on donations towards the running costs and purchase of the bikes, including temperature controlled boxes and the fuel used. NWBB is a non-profit making charity and receives no central funding or payment for services, not even out-of-pocket or fuel expenses.
Muriel Crossley