update from the farrells
Greetings from northern Switzerland, near the really pretty traditional town of Baden, home of the thermal baths.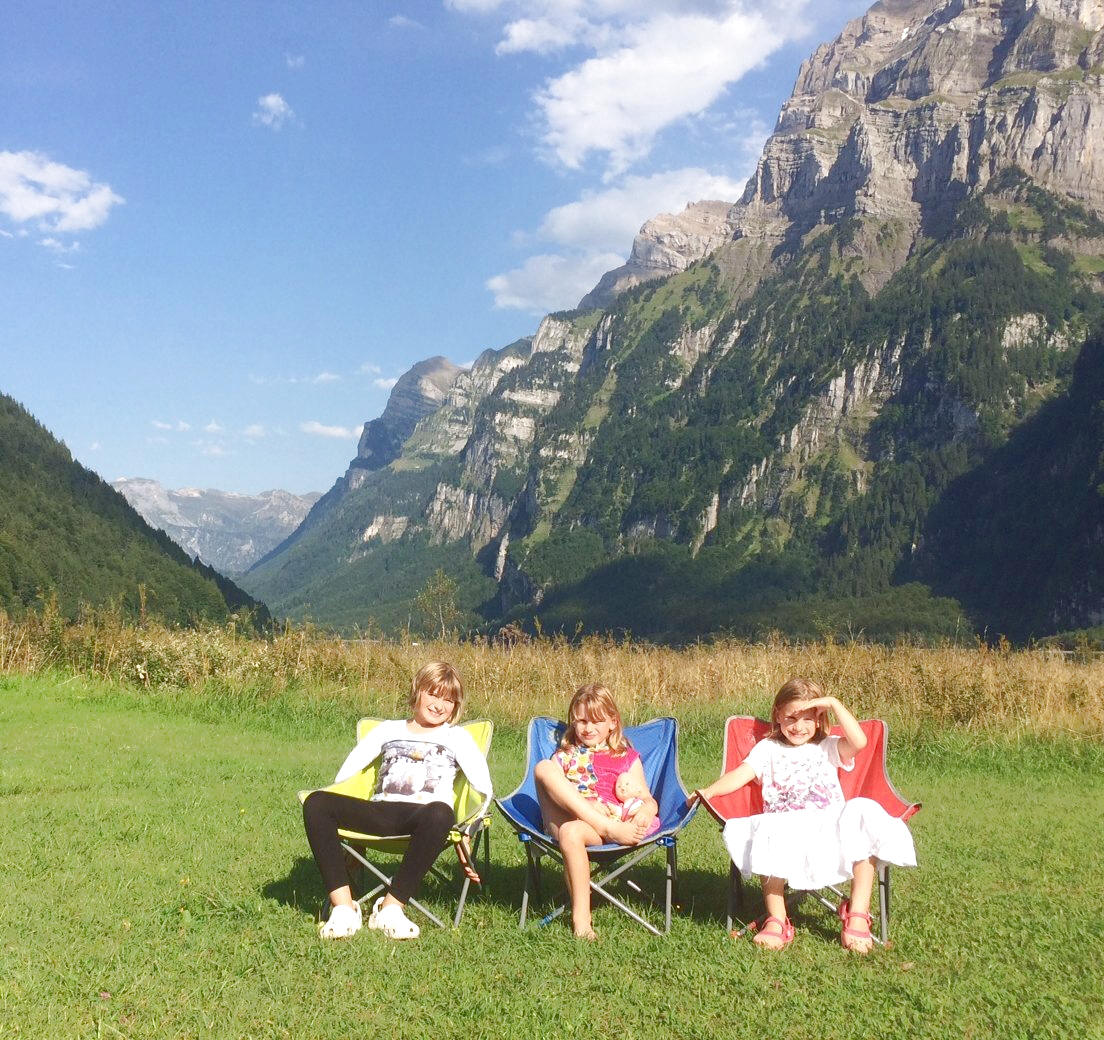 So far so good here, although it does still feel a lot like holiday. The weather has been lovely and weíve been to the local ĎFreibadí (outdoor pool) a huge area for swimming, sunbathing and playing. We have also been out to a lake not far away and spent the afternoon at a campsite there; swimming and playing in the park. Our house is on the edge of a hill, with a vineyard on it, producing local wine (which, you will be surprised to hear, I havenít tried yet!) Itís a stunning place to walk and you can see all the way to Zurich and the mountains beyond from the top of the hill.
We have fabulous neighbours and there are loads of children around - all of whom speak at least a little English, which is nice for us before we start school/ German lessons in August. One of the neighbours brought us cold beer within 15 minutes of us arriving on the first day. Another brought watermelon when the movers came (it was so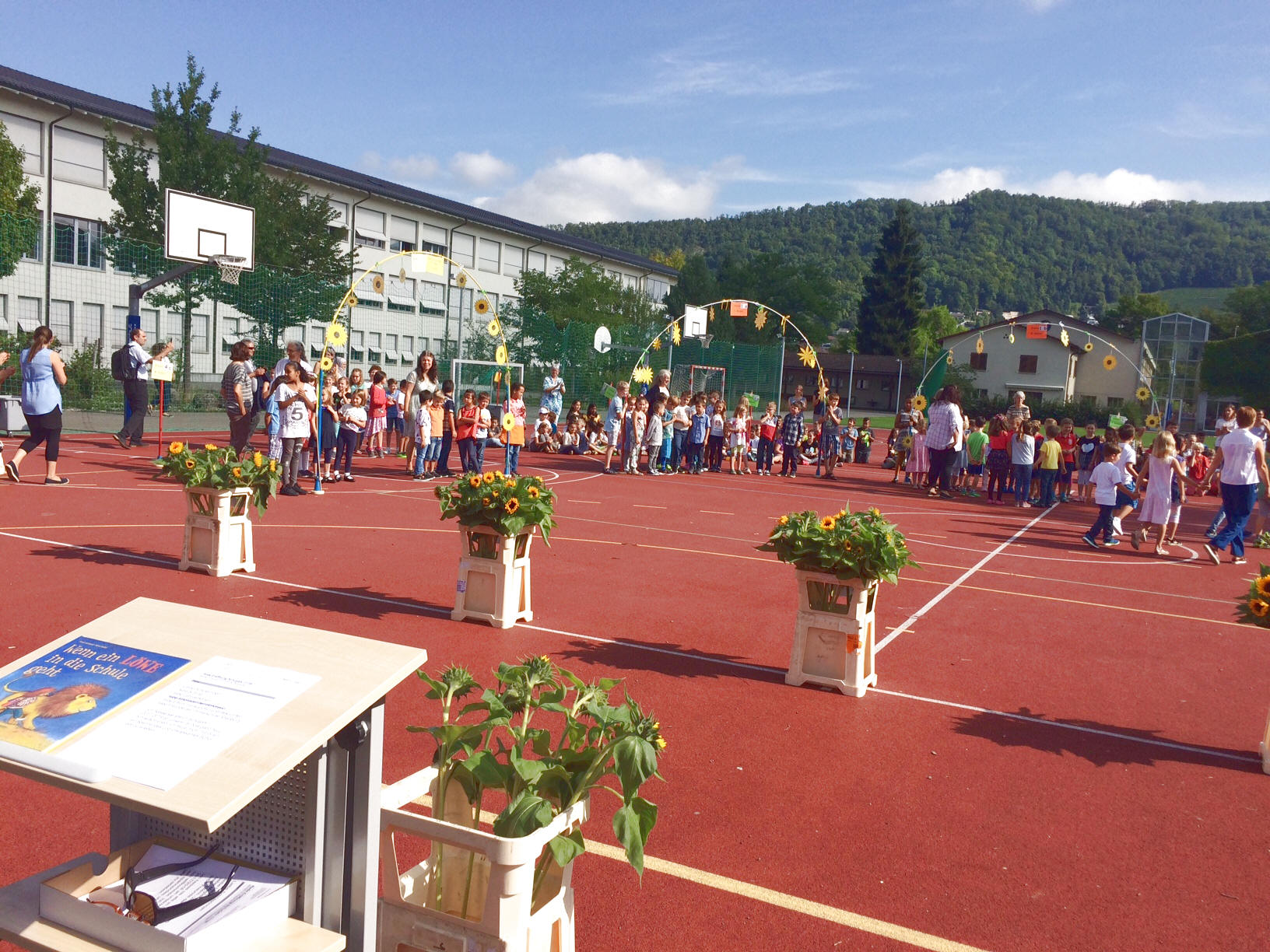 hot that day!) and had the girls over for lunch. Thereís a playground at the end of the road and itís completely normal to let the girls go along together (ideally with the others while they donít speak German) so they have been enjoying that bit of independence. It has given us some time to get organised. Itís fab because they were used to playing outside with the neighbours in Highrigg Drive and itís a cul-de-sac here as well. In some ways itís quite similar- we generally know where they are because we can hear them!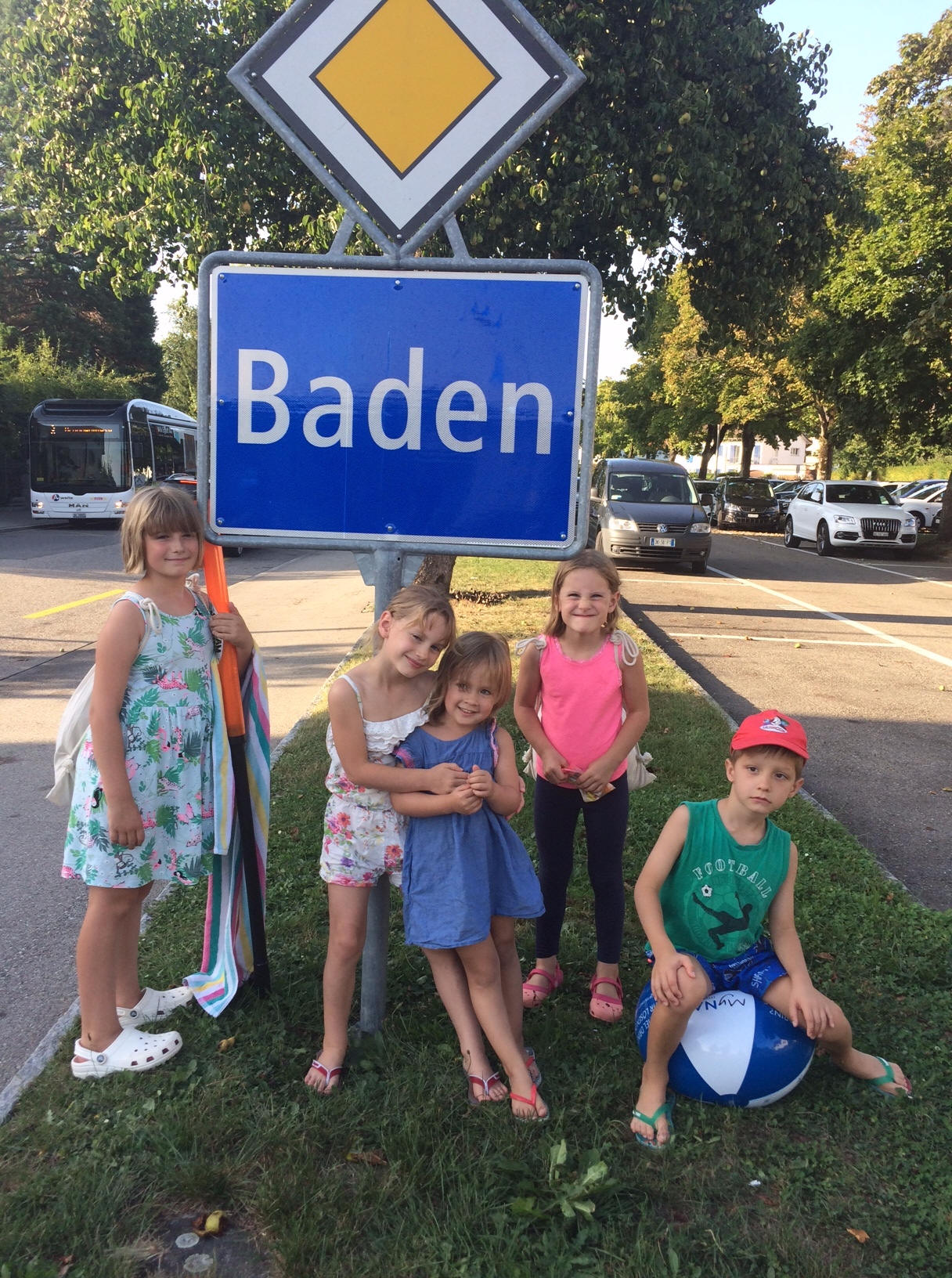 The children have started school, where they did a lovely welcome ceremony for all the new starters. They all walked out with music playing through arches held by older children and the headteacher welcomed them (in German! So we didnít understand much) and they sang the school song complete with actions. At the end all the new children (I think there are 4 or 5 classes in each year group so itís a big bigger than Broughton Primary!) were handed a sunflower to keep. It was lovely! Especially with the vineyard and forest on the hill as a backdrop to the playground..... it really is stunning on a sunny day. They seem to like school generally and so far they are all doing half days, so itís a pretty gentle start, albeit with quite a bit of homework! However we do get to go to the pool quite often, so thatís ideal.
Lots of love to all..... oh! and last, but not least, I have finally sorted out a grown-up email address which is sarahfarrell2017@gmail.com. I will still check my Ďbellacoopsí, but it gets SO clogged up with rubbish that I often miss things, so please use the new one for greater efficiency.
I hope all goes well with the new Ministerial team. Prayers for them as they settle in.
Zum Woll! (Cheers)
Sarah & family xxxx