RAISE FUNDS FOR US WITH
EASYFUNDRAISING
The web address is
www.easyfundraising.org.uk/fulwood-methodist-church
There are now over 2,700 stores available, including MARKS & SPENCER, BOOTS, B&Q, etc. all of which give the church a good commission. It is an opportunity to do some easy fundraising for our church.
If you are considering making an online purchase,
please check out the website by clicking the
animated icon below or the graphic alongside.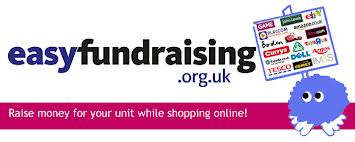 Have a look at the lists in Willow Grove
or go online and start shopping online NOW.